For over 33 years, Mass Appliance Service has been offering homeowners in Beverly and nearby areas expert appliance repair services. From dishwasher repair to washing machine repair to refrigerator repair, there's no major home appliance repair outside our range of expertise. When you want top-notch workmanship and fast turnaround times, turn to us for high-quality appliance repairs!
Is a broken dishwasher turning your evenings into marathon dish-washing sessions? Are you tired of sitting down to dinner only to find that your oven hasn't cooked your food thoroughly? Is an inefficient dryer causing your energy bills to increase? If you have any of these issues, then you need the appliance repair pros at Mass Appliance Service. Serving Beverly and beyond, we provide professional appliance repairs to homeowners in need of help keeping their households running properly. Whether you're struggling with a broken garbage disposal that's adding time to your kitchen cleanup routine or you're relying on a laundromat due to a broken washing machine, our team of appliances repair experts can help. Call or e-mail us today to learn more about our appliance repair service. 

Located in Beverly, MA, Mass Appliance Service provides appliance repair services to homeowners throughout the local area. We're proud to offer our oven repair, refrigerator repair, and other home appliance repair options to residents in Salem, Gloucester, Rockport, Manchester, Essex, Haverhill, Newburyport, and other locations throughout Essex County. When you need fast, reliable appliance repairs that will help you to stick to your chore schedule or simply make your life more convenient, our technicians are here for you. As a family-owned company, we know the trouble that can arise from broken appliances, and we'll work quickly to provide you with effective appliance repair service for your home appliances. We even offer emergency services for homeowners who are in desperate need of repairs for their household appliances. With our appliance experts on your side, there's no appliance problem that will get the best of you for long.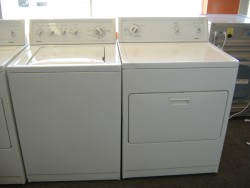 When you turn to Mass Appliance Service for refrigerator repair, dishwasher repair, or other home appliance repair services, you'll benefit from our extensive hands-on experience in the field. We have over 33 years offering top-quality appliances repair services to local homeowners, and we'll use what we've learned about common and complex appliance problems to solve your issues with precise repairs. To ensure that you get top-quality oven repair, dishwasher repair, and more, we provide a one-year warranty on all parts and labor for every repair. So when you need an appliance repair company that can offer you top-quality workmanship and superior customer service, we're the company to call. In addition to offering repairs, we also sell used appliances, so you can save money by shopping with us if one of your home appliances is beyond repair. Call or e-mail us today to learn more about how we can help you keep your home in order or to schedule your service call.
For your security and peace of mind, Mass Appliance Service is fully licensed and insured. 
We Service All Major Brands